September 13 @ 1:00 PM - 6:00 PM EDT $25.00
See below for event details and ticketing information.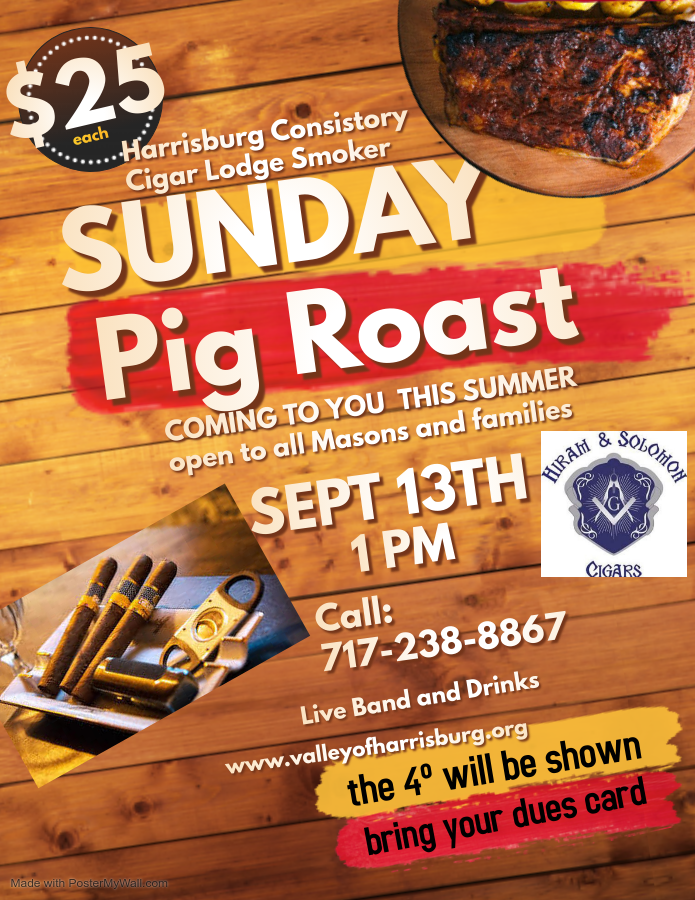 Details
Date: September 13
Time: 1:00 PM – 6:00 PM EDT
Cost: $25.00
Event Categories: Cigar, Lodge, Pig Roast
Great News Cigar Fans! Hiram and Solomon Cigars will be at this event. They will have a Rep "Show and Tell", and of course they will be selling their excellent cigars.
Get your tickets NOW!
Organizer